Yesterday we came across a contest for Maryland's outstanding blogs held by the Baltimore Sun. Some of our favorite nominees are daily food inspiration, a neighbor, a Patterson Parker, a fellow renovator, a photography favorite that we met at Patapsco Park last year, a new hilarious discovery, and a fellow dog lover.




We also discovered that Baltimore Rowhouse was nominated! Looks like we are in 7th place in the Neighborhood category right now. Voting is through October 9, and you can vote once daily in each category. We're feeling a bit competitive after coming in second on HGTV's Bang For Your Buck last month :) Vote for Baltimore Rowhouse!

On another note, Corey turned 30 on Tuesday and is now older than 42% of the population in the U.S. Last weekend, his best friend from college flew up from North Carolina with his wife to surprise Corey. We also had a big birthday bash. This weekend I am 'surprising' him with a trip to Lost River Modern. I decided to spill the beans this morning because he already was suspicious that we were going there. I have had this trip planned since April, and I'm glad the weekend is finally here.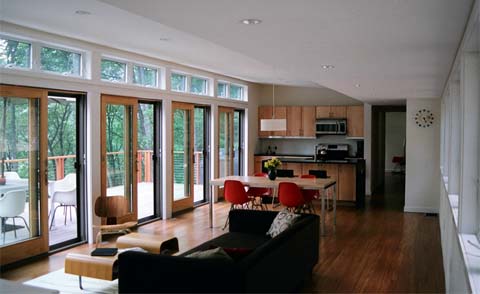 We plan on posting about our HGTV experience soon. In the meantime, if you didn't catch us the first time around they are showing a rerun on October 13. Have a great weekend!